Vice-President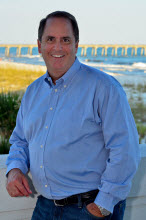 Executive Profile
Doug Anders has been with Executive Perspectives since 1987. He is the lead solution designer at Executive Perspectives and is responsible for managing all aspects of learning system design and development. His passion is for creating impact in organizations through their people. During his tenure at EP Doug has developed learning experiences focused on expanding participant's strategic, leadership, business, operational, and financial skills, knowledge and capabilities. In addition to his role as lead designer he enjoys spending a good percentage of his time out in the field working with clients in the delivery of programs. Due to the nature of his role Doug's industry experience is broad, but he does have a deep level of knowledge and understanding of Oil and Gas Services, Aerospace and Defense, Technology, Professional Services, and Banking.
Other Accomplishments
Prior to joining Executive Perspectives, Doug was responsible for securities estimation and forecasting systems at The Boston Company. His professional career began at Chevron, where he was responsible for technical development and engineering liaison of modeling and simulation software used in oil and gas exploration.
A mathematician by education, Doug attended the United States Military Academy at West Point and the University of Houston.
Doug is a Texas native. He enjoys travel, golf, and following the adventures of his daughter who attends college in Texas.
[pexcirclecta pex_attr_title="About Us" pex_attr_button_text="Return" pex_attr_button_link="https://executiveperspectives.com/about-us/" pex_attr_button_link_open="same" pex_attr_button_color="1e295f"][/pexcirclecta]