Vice-President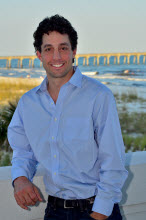 Executive Profile
Marshall has been involved in helping companies develop and execute strategic plans for nearly ten years. He serves as Vice-President of Executive Perspectives and is based in New York. Marshall has worked extensively with global companies in Financial Services, Insurance, and Fast Moving Consumer Goods. Marshall's work has been published in the Global Business and Organizational Excellence, and he has been a speaker at ASTD. Marshall brings a deep level of experience and knowledge in the areas of finance, leadership, strategic thought, and strategic execution. He currently divides his time between working with clients to identify new solutions, leading development teams on client engagements, and working with executive level audiences in the field.
Other Accomplishments
Prior to Executive Perspectives, Marshall spent ten years in the technology field with a focus on web based technologies and process re-engineering in finance and healthcare. As Chief Technology Officer of Breathnet he launched one of the first web based electronic medical records focused on chronic disease management.
Marshall received his MBA from the Stern School of Business at New York University with a focus in finance and new product development. He received his BA from Colgate University with majors in Philosophy and Religion. He lives with his wife and two children in Manhattan, New York.
[pexcirclecta pex_attr_title="About Us" pex_attr_button_text="Return" pex_attr_button_link="https://executiveperspectives.com/about-us/" pex_attr_button_link_open="same" pex_attr_button_color="1e295f"][/pexcirclecta]