Vice-President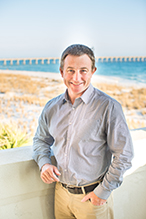 Executive Profile
Richard Kelly is Vice President of Executive Perspectives for the Asia Pacific Region where he is a recognised thought leader in strategic thinking, business acumen & culture alignment. He works globally helping clients drive profitability and performance by enhancing their strategic thinking and business acumen skills to embed value creating behaviours. During his career Richard led significant client engagements in a wide variety of industries including Telecommunications, Manufacturing, FMCG, Finance, Energy, construction and Automotive. He currently divides his time between working with clients to identify new solutions, leading development teams on client engagements, and delivering to executive level audiences in the field.
Other Accomplishments
Prior to EP Richard's career spanned nearly 20 years in commercial management and finance at large Australasian companies such as BHP, CSR and Carter Holt Harvey. This experience included leading sales and operations, planning functions spanning Pacific Rim operations, leading strategic planning processes, and managing budgeting planning and reporting cycles. During this time he led various improvement projects that have reengineered business processes with an emphasis on Value Based Management principles. Richard was also part of several successful merger and acquisition teams.
Richard's academic qualifications include a B.Comm and an MBA in Leadership & Change Management as well as a professional qualification as a Certified Practicing Accountant.
His hobbies and interests include coaching junior rugby league, playing guitar and spending time with his wife and their two boys.
[pexcirclecta pex_attr_title="About Us" pex_attr_button_text="Return" pex_attr_button_link="https://executiveperspectives.com/about-us/" pex_attr_button_link_open="same" pex_attr_button_color="1e295f"][/pexcirclecta]