Executive Vice-President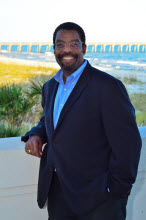 Executive Profile
John Thomas is Executive Vice President at Executive Perspectives. He has been with the firm for over 25 years. During that time he has traveled the world working with Global 500 companies in the Infrastructure, Railroads, Utilities, and Technology, and Pharmaceutical fields. John also works closely with several leading business schools and executive education providers to bring innovative new solutions to their clients. John brings a deep level of experience and knowledge in the areas of leadership, strategic thought, and strategic execution. He currently divides his time between working with clients to identify new solutions, leading development teams on client engagements, and delivering to executive level audiences in the field.
Other Accomplishments
Prior to joining EP John was a partner in a computer software startup firm, where he lead the Sales and Marketing team. He also was as an Investment Officer for the Dartmouth College Endowment, where he coordinated contributions, and analyzed and made portfolio investments.
John has served as an adjunct professor at The Tuck School of Business at Dartmouth College in Hanover, New Hampshire.
John received his MBA from the Tuck School at Dartmouth College with a focus in general management and organizational behavior. He is a graduate of Dartmouth College with a degree in Mathematics and acceptance into its Senior Honor Society.
He resides in an old New England town that was first settled in 1635.
[pexcirclecta pex_attr_title="About Us" pex_attr_button_text="Return" pex_attr_button_link="https://executiveperspectives.com/about-us/" pex_attr_button_link_open="same" pex_attr_button_color="1e295f"][/pexcirclecta]