Director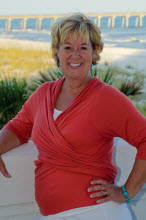 Executive Profile
Kelly started with Executive Perspectives in 1989 and is now in charge of the team and quality control processes that EP uses to ensure client satisfaction. Much of her work focuses on client engagements, but she is also involved in managing the Research and Development activities for new product innovations which are a core part of EP's value proposition. Kelly has also been involved in the delivery of EP programs for over 12 years and she spends a good portion of her time delivering best experiences for our clients in the field.
Other Accomplishments
Kelly also served as Director of Human Resources and was part of the startup team at a successful software venture in Cambridge, Massachusetts, There she was responsible for employee relations, recruiting, training and retention of the company's most valuable asset – employees.
Kelly received her BA from Miami University of Ohio, with a focus on Business Management and Psychology. Kelly enjoys tennis, travel and spending time with her husband and two children.
[pexcirclecta pex_attr_title="About Us" pex_attr_button_text="Return" pex_attr_button_link="https://executiveperspectives.com/about-us/" pex_attr_button_link_open="same" pex_attr_button_color="1e295f"][/pexcirclecta]