President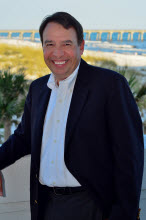 Executive Profile
John Wells has been involved in helping companies develop strategy and align employees around strategy for the last 30 years. He serves as President of Executive Perspectives which he co-founded in 1984. At Executive Perspectives (EP), John has worked intensively with global companies in the Americas, Europe and Africa. Under John's leadership, EP has won two Awards for Excellence from ASTD; one for its work with GTE and another for its work with Xerox.
Other Accomplishments
John also worked for two very prominent strategy consulting firms, Bain & Company and the Monitor Group, both headquartered in Boston. At Bain & Company, John focused in the areas of strategy and acquisitions. At Monitor, John focused on using executive training to further competitive strategies.
John has served as visiting professor with both the International Management Institute in Geneva, Switzerland and with IMD in Lausanne, Switzerland. Currently he is working with the CICRIN orphanage in Nicaragua to develop a sustainable model for supporting parentless children.
John received his MBA from the Tuck School at Dartmouth College with a focus in finance, econometrics and strategy. He graduated Magna Cum Laude from Vanderbilt University with majors in economics and business. He lives with his wife and five children in Massachusetts.
[pexcirclecta pex_attr_small_title="" pex_attr_title="About Us" pex_attr_button_text="Return" pex_attr_button_link="https://executiveperspectives.com/about-us/" pex_attr_button_link_open="same" pex_attr_button_color="1e295f"][/pexcirclecta]