Managing Director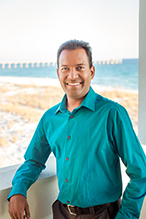 Education
Bachelor of Commerce, University of Kwa-Zulu Natal
Advance Diploma in Business Studies
Expertise & Accomplishments
Shanan has worked in the field of Strategy, Transformation, Change Management, Leadership and Operational Efficiencies in excess of 9 years. He has worked at various company levels with clients in industries such as Transport, Energy, Telecommunication, Mining, Banking, Tertiary Education, Retail, FMCG and Logistics. Shanan brings a vast level of experience and knowledge in the areas of leadership, business acumen, merchandising, strategic planning and execution. He currently divides his time between working with clients to identify new solutions, leading development teams on client engagements, and delivering to executive level audiences in the field of "simulation training".
Prior to joining Executive Perspectives, Shanan worked for Letsema Consulting and Advisory (a partner of McKinsey Consulting) on multiple client engagements, where he  provided solutions for Strategy, Transformation, Economic Development and Operational Efficiency projects.
Shanan established the first Retail Learning Academy in Dubai for the largest FMCG Group in the Gulf Common Countries (GCC).
Shanan is in the process of completing his MBA from Milpark Business School majoring in Corporate Strategy and Corporate Finance.
[pexcirclecta pex_attr_title="About Us" pex_attr_button_text="Return" pex_attr_button_link="https://executiveperspectives.com/about-us/" pex_attr_button_link_open="same" pex_attr_button_color="1e295f"][/pexcirclecta]